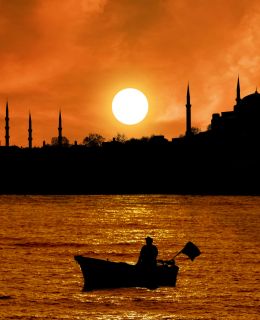 Yacht Charter İstanbul
Daily yacht excursions along the Bosphorus heading north to the Black Sea. Or down south towards Marmara sea onboard a private yacht charter Istanbul, you and your loved ones are cordially invited to discover the delights of the Mid and Northern Bosphorus strait.
Cruising along the west European Side of the Bosphorus with very pleasant sightseeing such as Dolmabahce and Ciragan Palaces, Ortakoy Mosque, Bosphorus Bridge, Arnavutkoy, Bebek, the turrets of the Rumeli Fortress, Yenikoy and its beautiful waterfront villas. At Anadolu Kavagı one of the final docks near the entrance of the Black Sea on the Asian Side, you will have an hour's stop ashore. where you can enjoy a short walk in the village, or have lunch in one of the fishermen's restaurants lunch is not included in the charter price. -Yacht Charter Istanbul
Yacht Charter Istanbul
Or you may order our light lunch option on board along the Asian Side of the Bosphorus. that will mesmerize you with some of the most ornamented and historical Ottoman waterfront mansions, such as Anadolu Castle, Faith Bridge, Beylerbeyi, Kucuksu, and Hidiv Palaces, Kuleli Naval Academy and the picturesque villages of Cengelkoy, Kandilli, and Kanlica are worth seeing. We can certainly Drop you off at the pier of your hotel if suitable.
You will experience unique scenery of the Bosphorus and the Black Sea entrance, such as Anadolu Kavagı or Rumeli Feneri, fishing villages, and Byzantian / Ottoman fortresses. Fascinating cruise along the maritime lifeline of yacht charter Marmaris Istanbul and Enjoy a stop on the Asian Side at Anadolu Kavagi, fishing village, a cruise in comfort, and a relaxing environment.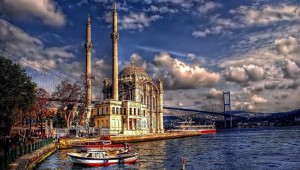 The yacht is to serve you and your companions only, no one else but you, a friendly captain and the crew will be at your service, with a bar and decent service for alcoholic and non-alcoholic beverages that are available to order onboard.
Great opportunities to capture beautiful views of the Bosphorus, Black Sea entrance, fishing villages and fortresses, and boats of all sizes around. For those who would like to eat something on board our yacht charter Istanbul and Fethiye. We can offer delicious Mezes in Lunch Option are available on the Yacht charter Turkey in Istanbul. Consisting of a variety of traditional Turkish mezes, cold appetizers, hot drinks such as coffee or tea available. Alternatively, we can arrange your lunch reservation at a local restaurant at Anadolu Kavagı village or your preference for another waterfront restaurant. -Yacht Charter Istanbul