Bosphorus Lunch Cruises
Bosphorus Lunch Cruises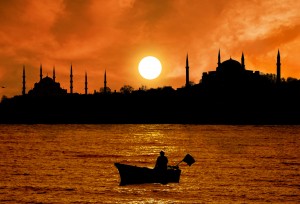 Fine Dining and Lunch cruises on the Bosphorus, Perfect for special occasions for couples, families, or small groups of Business associates The ultimate dining experience while cruising in Istanbul. Bosphorus Dinner Cruise by a private weekly yacht charter, you will be gliding through Bosphorus by night while tasting some of the finest local food and wines specially selected for you. Bosphorus lunch cruises in style along the Asian and European shores for a great scenic cruise in Istanbul including the European Side, Dolmabahce Palace, Ciragan Palace, Rumeli Fortress, Bosphorus Bridge, Asian Side, and more.
We can arrange the pick-up and drop-off to your hotel pier if available, or other selected Bosphorus venues and nightlife spots where the berthing is available. The unique scenery of Istanbul's most famous sights illuminated by night including the Bosphorus Bridge.
An intimate, relaxing, or romantic private Bosphorus dinner cruise for dining alfresco,
A friendly captain and crew at your service
A delicious dinner served on board (catering service is optional)
Complimentary tea , coffee and refreshments served on board
Cruise in comfort and a relaxing environment
A private yacht for you and your companions only, nobody else are allowed
A bar with great service for alcoholic and non-alcoholic drinks
(available for purchase on-board)
Great photo opportunities to capture beautiful sunsets, illuminated waterfront palaces and the Bosphorus by night
Cruise Schedule for evening cruises  20:00-23:00
(duration: 3 hours minimum)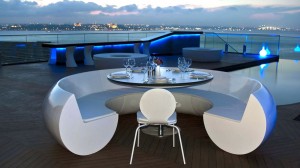 Bosphorus Lunch Cruises Pick Up and Drop Off
We can collect you right from your hotel or Bosphorus lunch cruises in Istanbul with round trip hotel transfers for pick up and drop off provided from Kurucesme, Arnavutkoy, Besiktas, and Kabatas piers, or from selected Bosphorus hotels with their own piers (for hotel residents only).
(From any other locations, apartments, suites, residences, or private addresses, we will advise the nearest selected hotel or pier for you to come to for pick-up instead. airport transfers by yacht)