Gulet For Sale Istanbul
Gulet For Sale Istanbul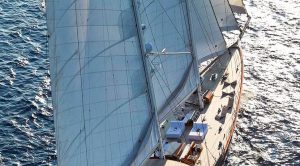 We promote gulets that are worthy of the asking price, which means we check every gulet before listing them in our gulet for sale Istanbul portfolio to maintain the company reputation which we have built during the last 30 years. We check and prescreen all the technical specifications of such gulet for sales Istanbul to respond to our clients who take our word and trust in our expertise with adequate information.
New generation Steel hull gulets are stronger and have an advantage on winter maintenance compared to traditional wooden gulets, while new generation and recently built epoxy west system laminated mahogany hull yachts are almost maintenance-free, very reliable, and seaworthy.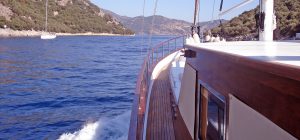 However ease of repair and maintenance of steel hull Turkish gulets for sale Istanbul are superior to traditional wooden gulets, meanwhile, steel hull gulets for sale Istanbul are more spacious than the same size wooden gulets for sale Istanbul due to less space lost during construction.
Gulets for sale Istanbul-built gulets are quite distinctive from southern Turkey-built gulets in Bodrum, Marmaris, Fethiye, etc. With their radical design and high-quality craftsmanship. Which is very easy to recognize with an expert eye as well as interior design and modern aesthetics are far better than others.

Yachts for sale Istanbul design and construction technics imposed by Tuzla Istanbul boatyards have always been setting standards and appreciated by the rest of the gulet builders. Steel hull gulet for sale Istanbul construction yachts are very popular due to their quality, strength, and ease of maintenance that made steel hull gulet for sale in Istanbul is preferred by gulet buyers in general.